Visiting Beitang
If you are interested in visiting Beitang, or setting up your own project we would love to hear from you. 
Get in touch here!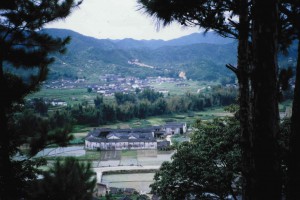 Beitang ('North Pond') is a beautiful village in the countryside in Guangdong province, just outside the town of Dapu :
Getting there:
You can travel to Dapu by train, plane or coach from Guangzhou, Shenzhen, Hongkong, Shantou or Xiamen. It takes about 3 1/2 hours from Shenzhen to be in Shantou through the Express Highway. The road to Dapu takes about another 5 to 6 hours through winding hilly and mountainous paths.
Dapu Bus station is known as Wu Liao.
The terminus bus station is at Wu Liao ( a town of Dapu county – many locals also refer Wu Liao as Dapu. This is where many travallers got confused ). It is a little busy and bustling town where there are shops, restaurants, hotels, schools, hospitals,internet cafes and tea houses. If you are taking the train, the railway station is at the outskirt of Wu Liao,called 'SAM HO BAH'(one station before Meixian). You need to take about 15 to 20 minutes ride to Wu Liao. However, be prepared to arrive in the wee hours of 3 to 4 am. early morning.
Arrange a pickup to get to Beitang village – contact us!
Address:
Zhang Dian Cheng
Bu de Tang Beitang village Dapu county Meizhou district Guang dong province CHINA